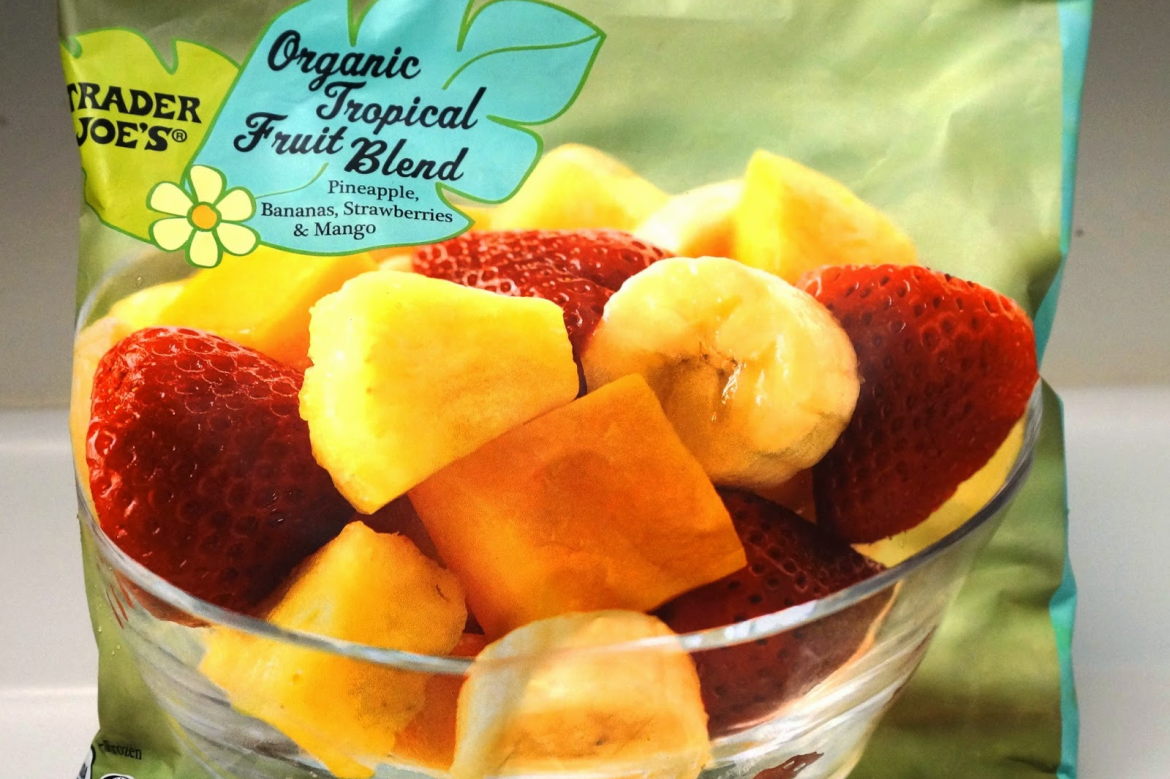 15 Smoothie Ingredients You Can Buy at Trader Joe's
You don't need to trek to a dozen different grocery stores just to find the ingredients for one smoothie. Trader Joe's has all the ingredients you're looking for if you're making a green smoothie, protein smoothie, tropical smoothie and beyond! Check out these 15 smoothie ingredients that are available at Trader Joe's right now!
Avocado
Image Courtesy of Eat Like No One Else
Adding avocados to your smoothie can add healthy fats, fiber and a creamy, delicious texture. Head out to to Trader Joe's and pick up everything you need for this blueberry, banana, avocado smoothie.
Organic Unsweetened Pureed Acai Packets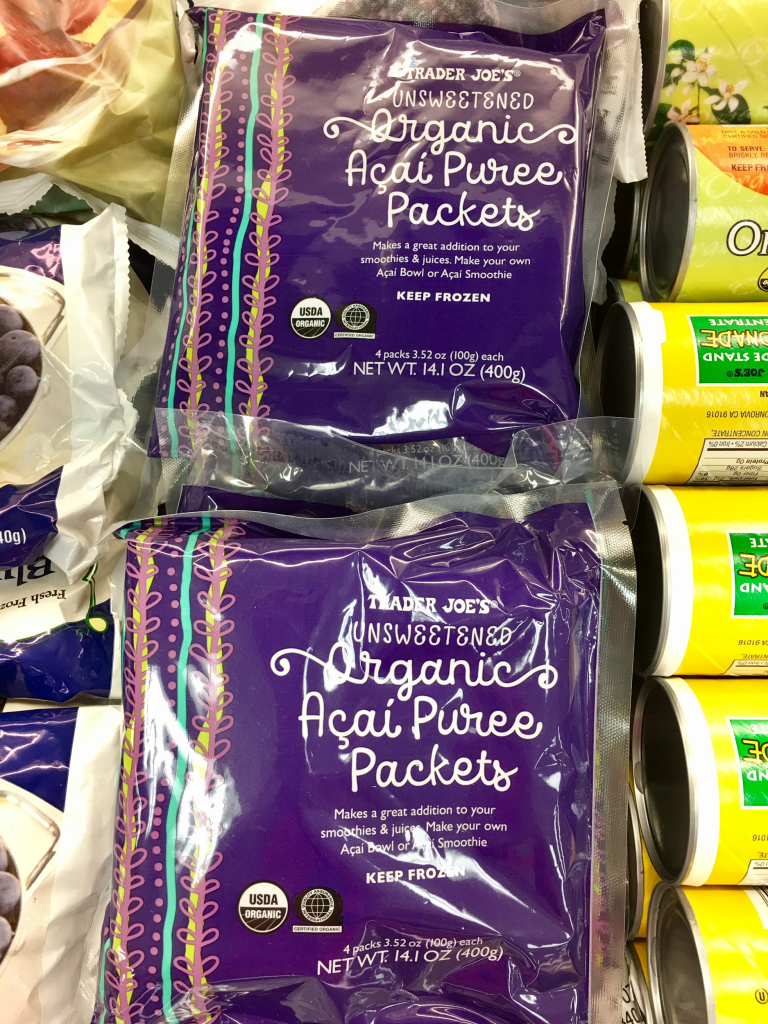 Image Courtesy Of Wholify
Why spend loads of money at those fancy smoothie bowl shops when you can head to Trader Joe's and make your very own at home?! The individual packets make it easy to whip up an acai smoothie bowl, loaded with antioxidants!
Organic Chia Seeds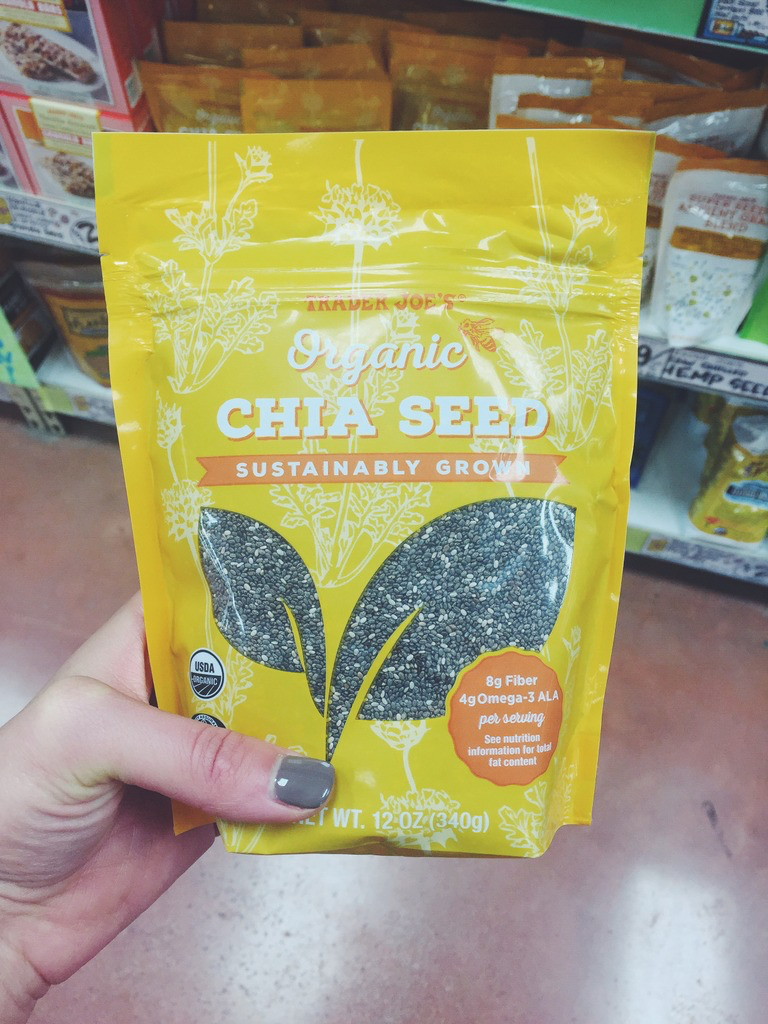 Chia seeds are a simple way to add fiber, protein and omega-3's to your diet! This yummy blueberry and chia seed smoothie is a nutritious way to enjoy all the best flavors of the spring and summer!
Organic Maca Powder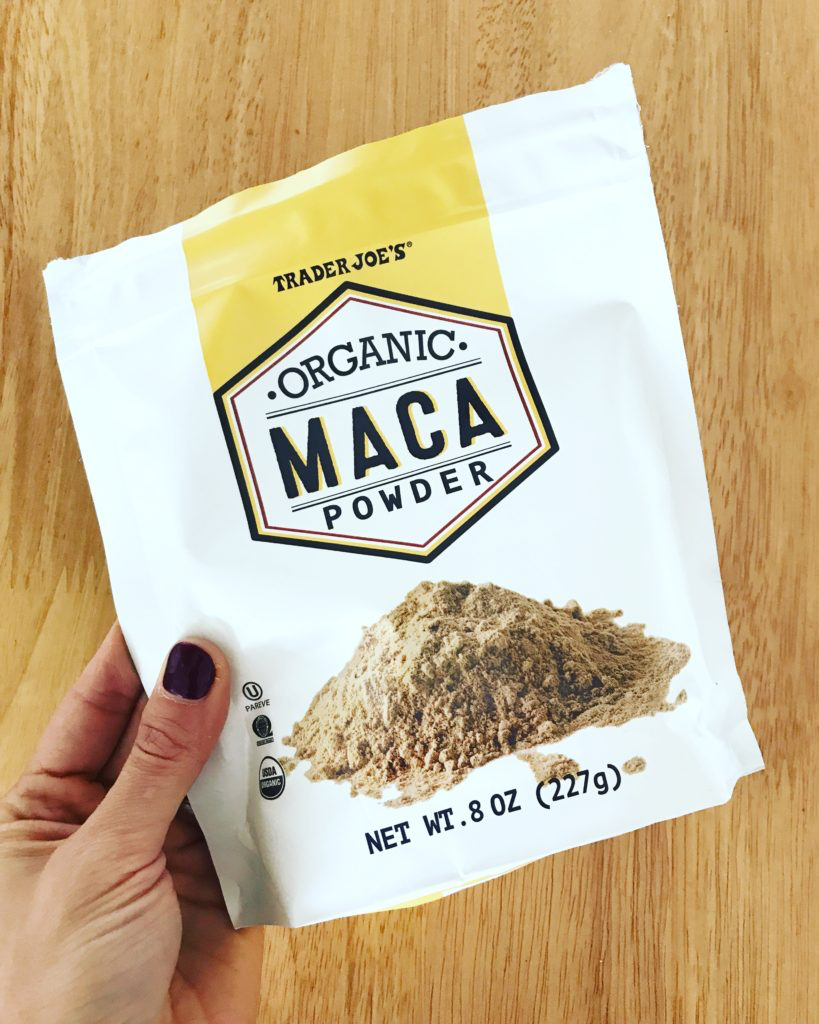 Image Courtesy Of Active By Annie
Chances are you've seen maca powder at your local smoothie spot. This Peruvian veggie (with over 20 amino acids) can aid in balancing hormones, boosting your energy, and easing PMS symptoms. If you're suffering through PMS, try out this PMS busting smoothie!
Organic Peanut Butter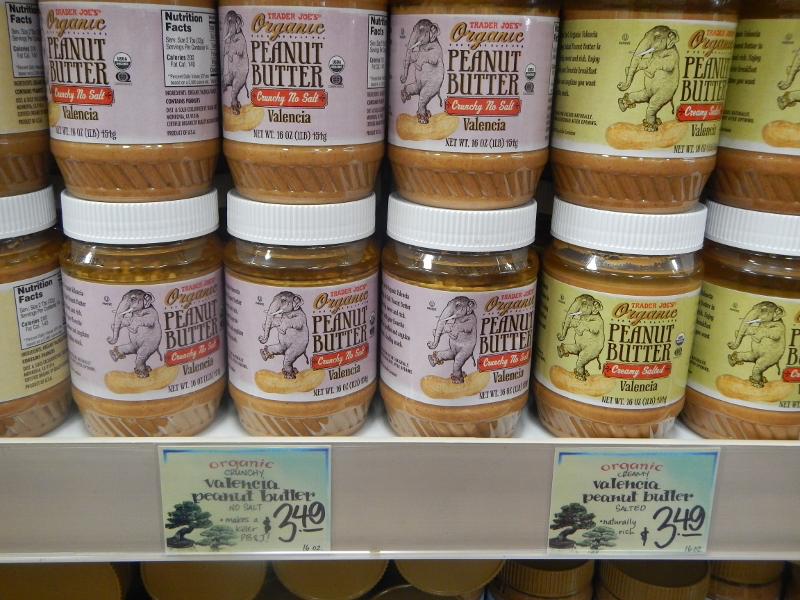 Image Courtesy Of The Coupon Project
Love adding peanut butter to your smoothies? Trader Joe's has you covered with organic peanut butter! Adding peanut butter to your smoothies not only adds creaminess and flavor, it also adds fiber, healthy fats and protein. This peanut butter banana smoothie will satisfy your cravings in no time!
Roasted Cocoa Nibs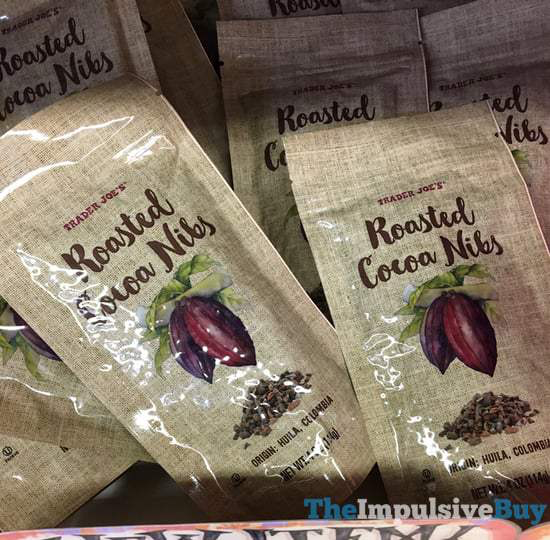 Image Courtesy Of The Impulsive Buy
Roasted cocoa nibs are a guilt free way to add chocolate and no sugar to your favorite smoothies! The superfood mint, cacao nib green smoothie is the perfect way to satisfy your chocolate craving while enjoying awesome superfoods!
Organic Unsweetened Pea Protein Powder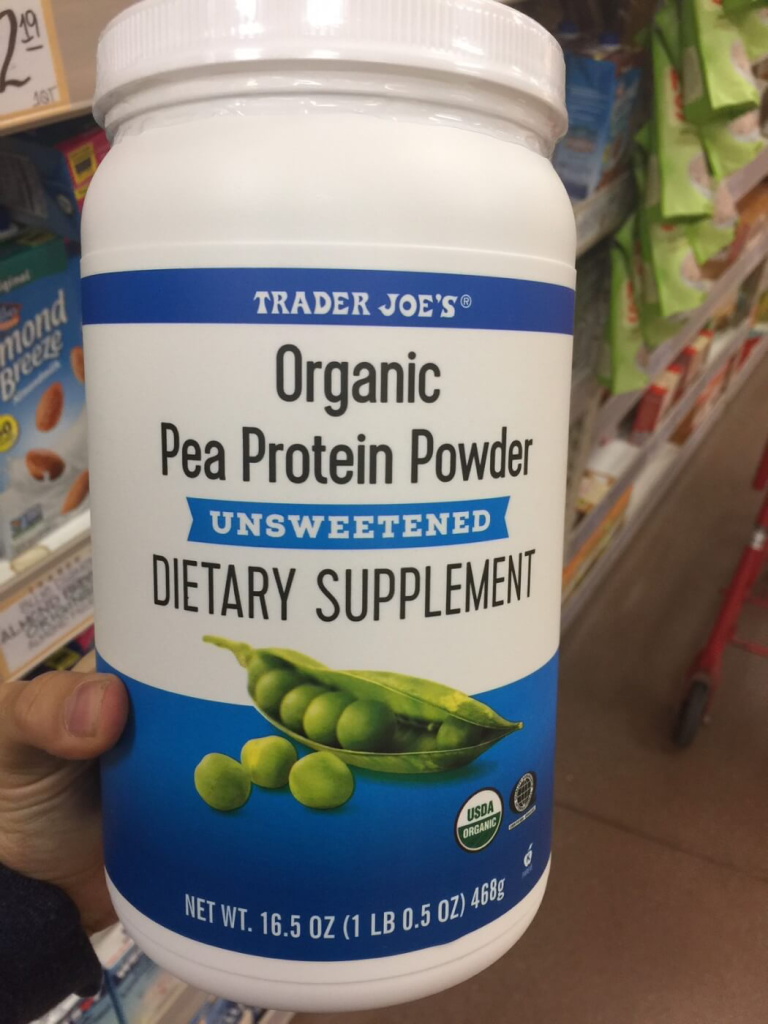 Image Courtesy Of Peta2
Looking for a vegan option for your protein powder? Trader Joe's has an unsweetened pea protein powder with only 100 calories and 20 grams of potent plant based per serving! At only $12-$18 per serving you'll want to whip up a smoothie every morning! Try out this delicious Power Smoothie to get your morning started!
Organic Raspberries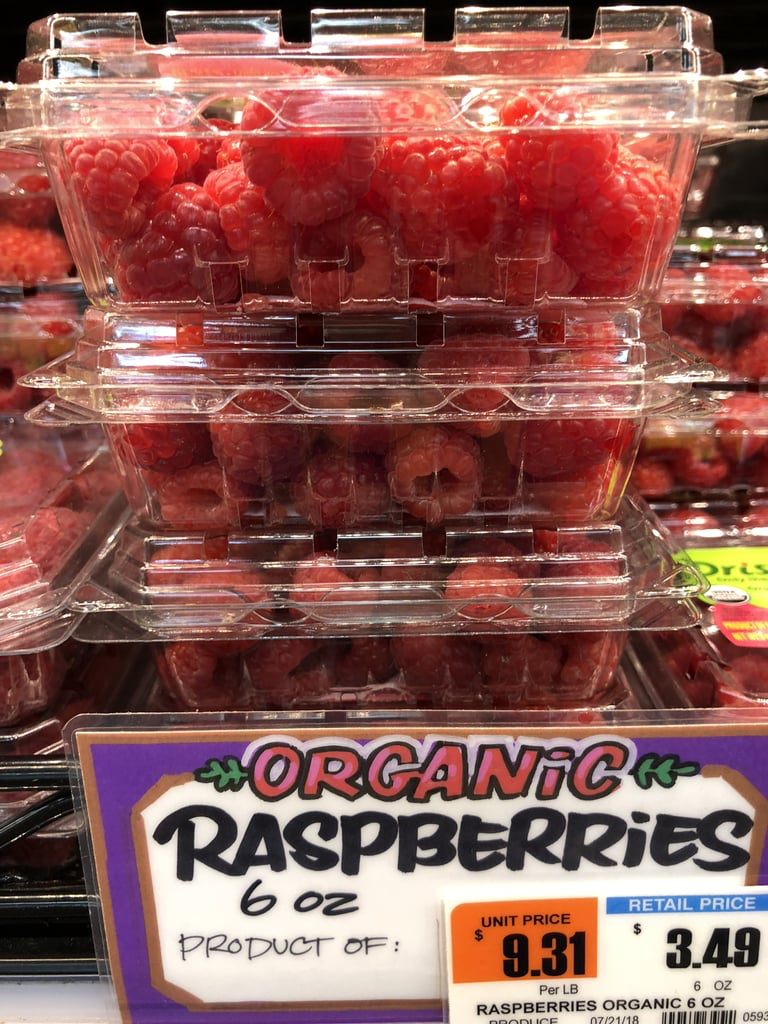 Image Courtesy Of Popsugar
Add fresh, organic raspberries to your smoothie, instead of frozen ones! TJ's also has non-frozen strawberries, blueberries and blackberries!
Cultured Coconut Milk Yogurt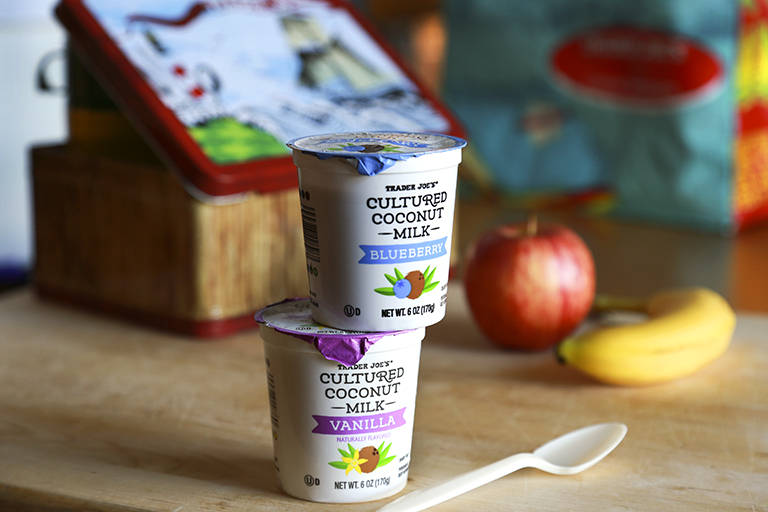 Image Courtesy Of Trader Joe's
Cultured coconut milk yogurt is an excellent, non-dairy alternative to yogurts when it comes to adding probiotics to your smoothie. If you've never tried coconut milk yogurt in a smoothie before, the coconut banana dream smoothie is an excellent recipe to get you started!
Organic Baby Spinach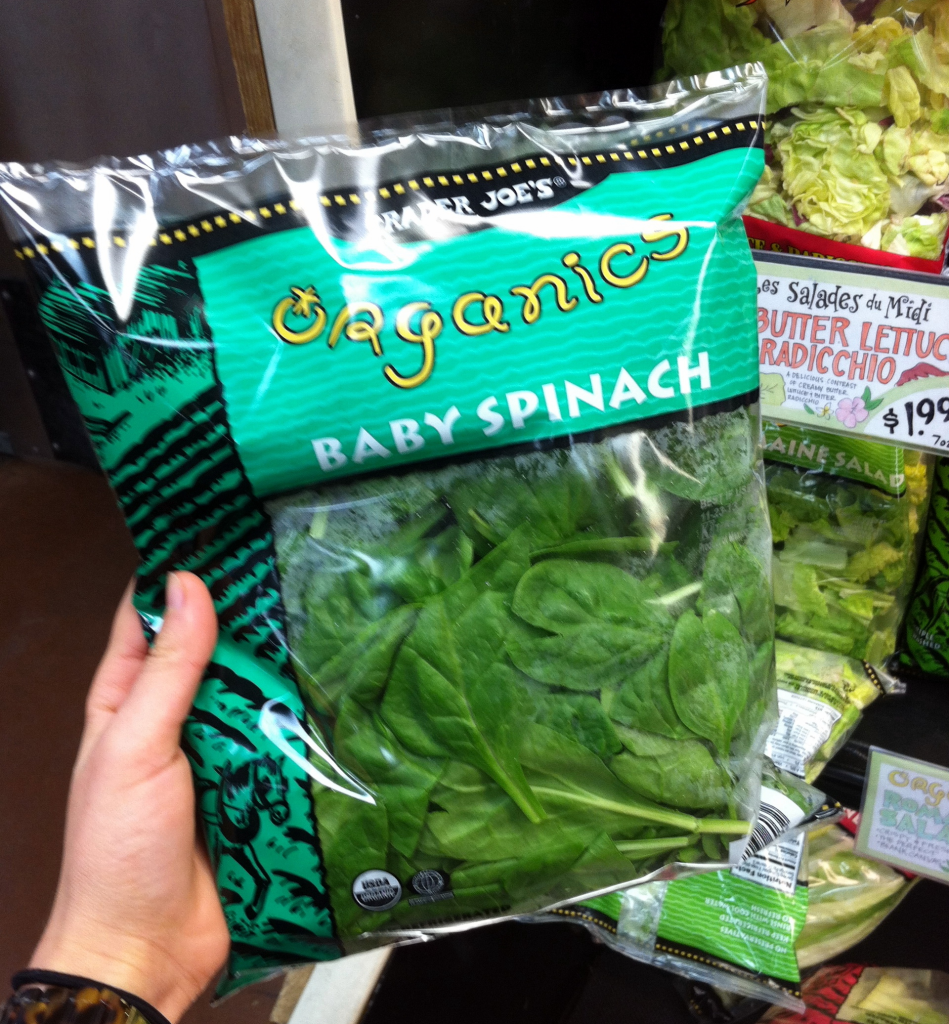 Image Courtesy Of Hummus Sapien
Thinking of making a green smoothie? You'll need a bag of this baby spinach and kale (also available at TJ's)! This green smoothie recipe is one of our faves!
Organic Frozen Tropical Fruit Blend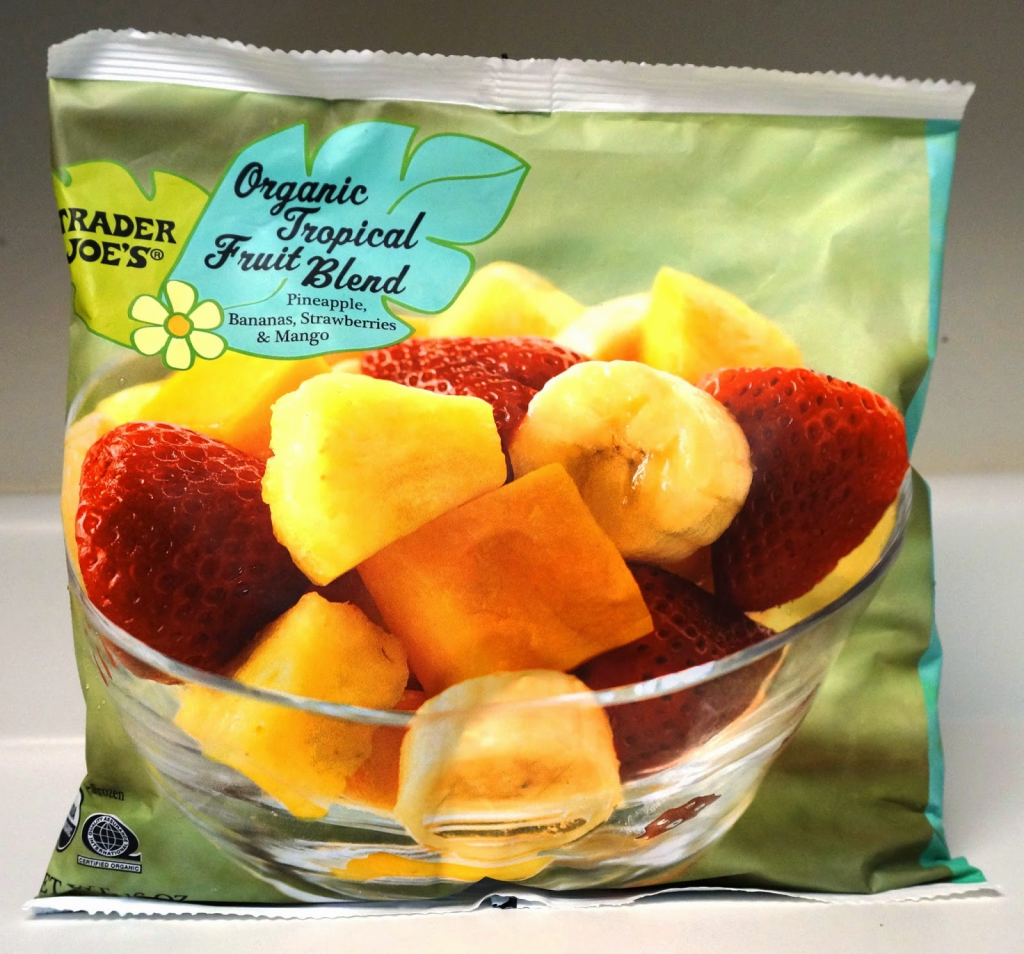 Image Courtesy of Exploring Trader Joe's
No need to purchase several bags of frozen fruit! This tropical blend has it all! Add this blend to the 5-ingredient tropical smoothie!
Trader Joe's Organic Coconut Milk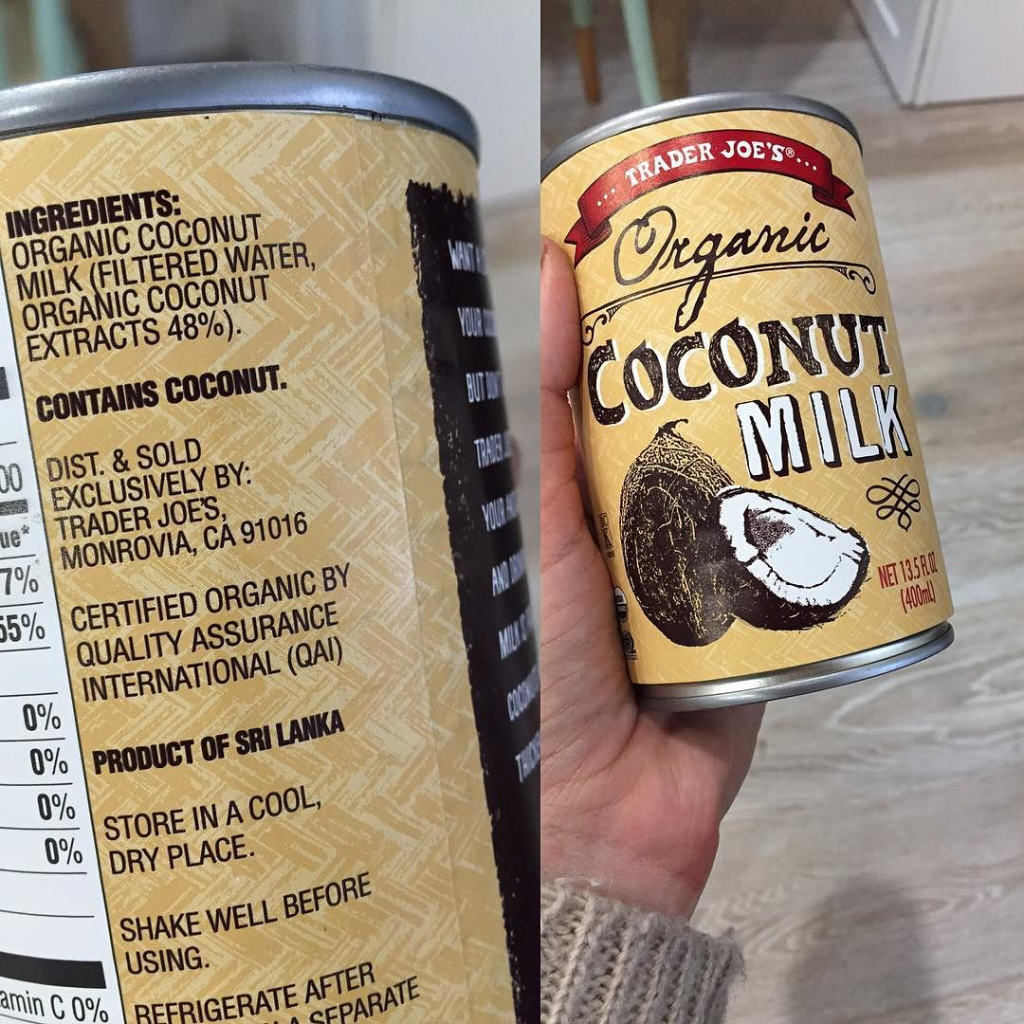 Image Courtesy of Against All Grain
One of the best ways to add decadent creaminess to your smoothie is with coconut milk! Make this creamy vegan golden milk smoothie to indulge in a smoothie that tastes like dessert!
Medjool Dates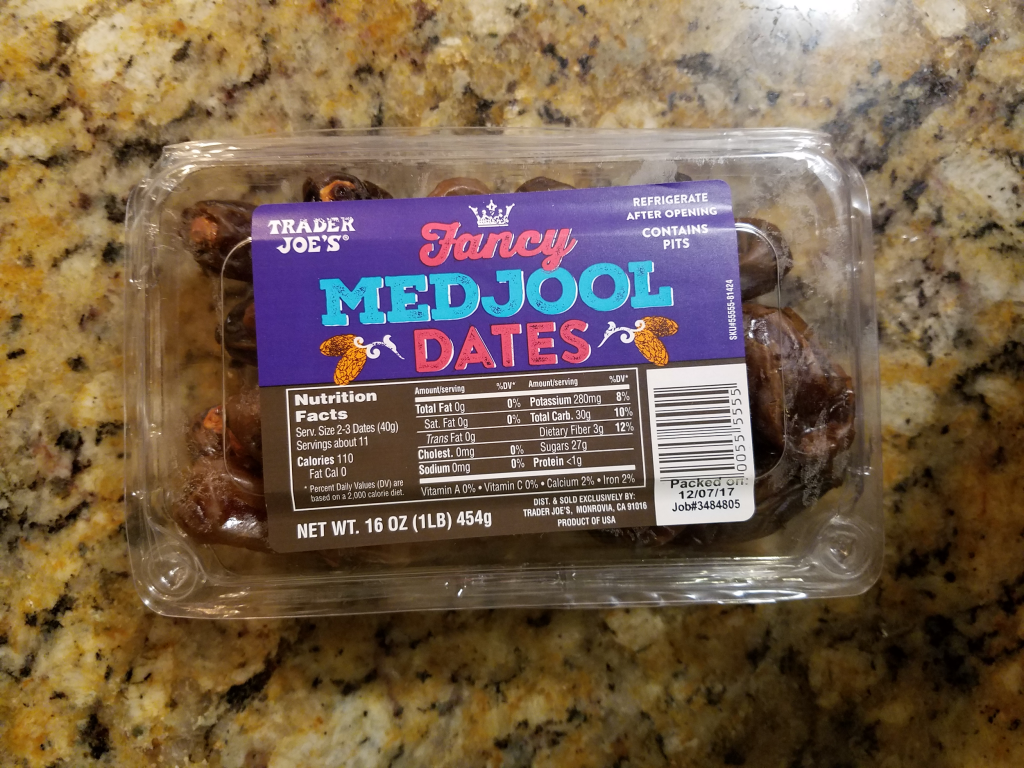 Image Courtesy Of Everything Joe's
Medjool dates can cut bitter flavors, add natural sweetness, and add fiber to your smoothies! Never added dates to your smoothie before? Start with this date coffee breakfast smoothie, for an unforgettable jolt to your morning.
Rolled Oats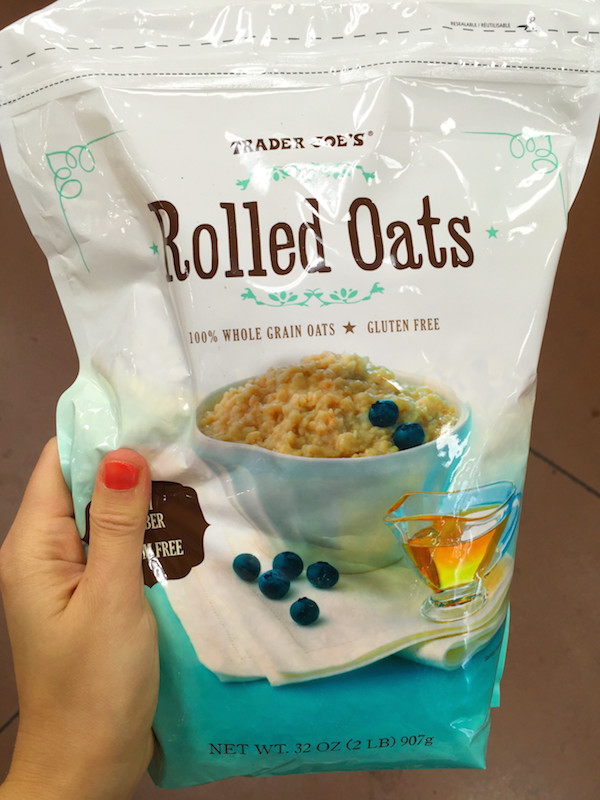 Image Courtesy of Fooduzzi
Sprinkling rolled oats into the blender will add healthy carbs, fiber and protein to your favorite smoothie recipes. Check out this delicious banana-oat smoothie for a drink loaded with protein and fiber!
Tofu
Image Courtesy Of Healthy Tipping Point
Get creative with your protein sources and try adding tofu to your next smoothie! Not sure where to begin? Start out with this strawberry tofu smoothie!