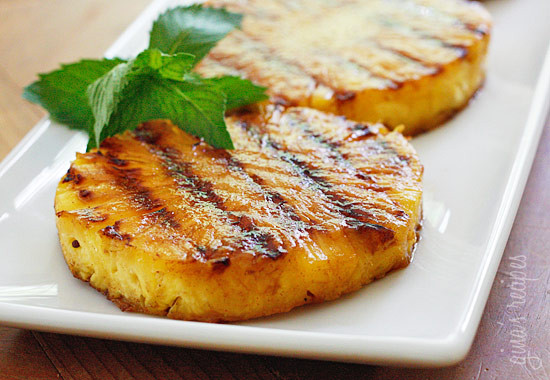 10 Fun and Healthy Foods You Didn't Know You Could Grill
Fire up the grill and get ready to take your palate on a culinary adventure! Grilling when the weather heats up is a great way to get out of the kitchen, experiment and create quick and easy meals that you can eat all week. If you want to make grilling a little healthier (and a little more exciting), consider throwing one of these fun and healthy foods on the grill today! We've even got dessert options that will wow you!
Avocado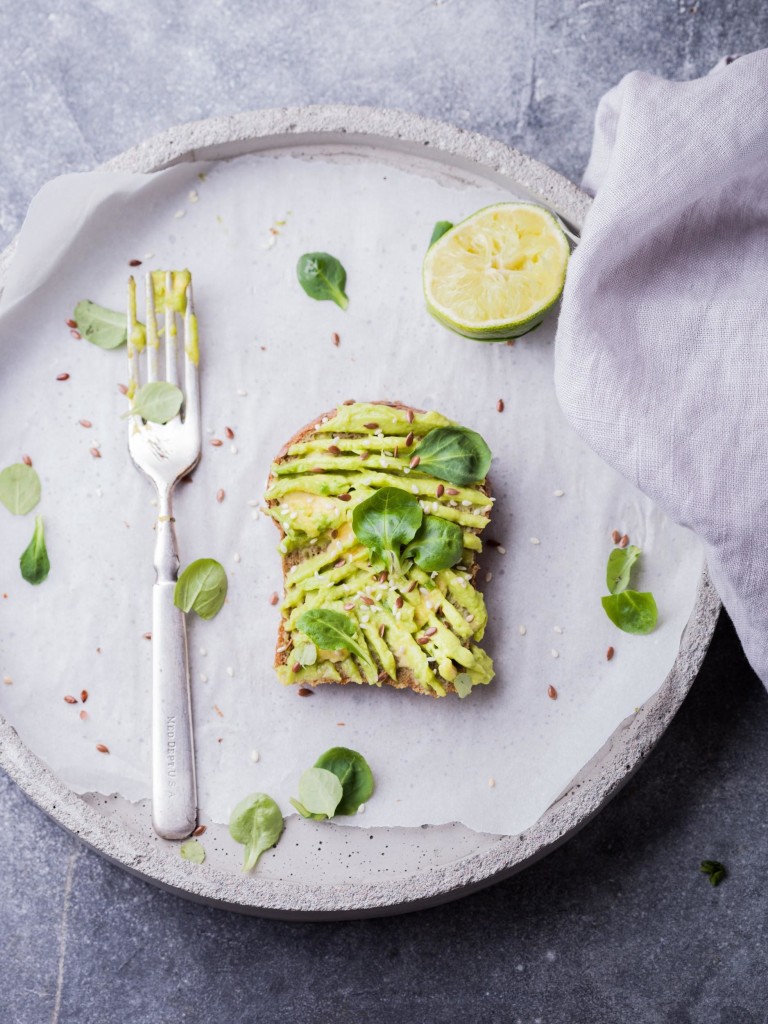 Get a heart-healthy dose of nutritious fats by grilling up your avocado! All it takes is two minutes to grill each half of a sliced avocado with the pit removed. Brush it with olive oil, season it to your taste and top it with with your favorite diced veggies. If you'd rather scoop it out, you can spread it on slices of toast or serve it as a tasty grilled guacamole!
Grilled Strawberries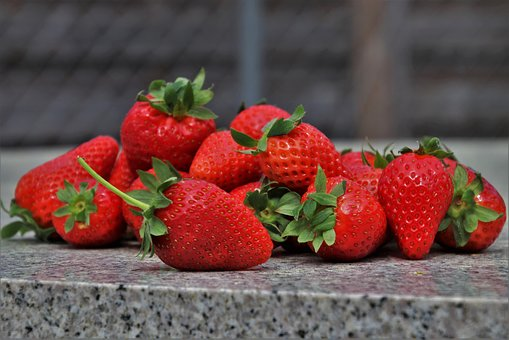 Grilled strawberries are a quick and healthy snack that you can enjoy all summer long. 8 medium sized are about 45 calories and it only takes 3-5 minutes to make a tasty batch of skewered strawberries.
Grilled Cauliflower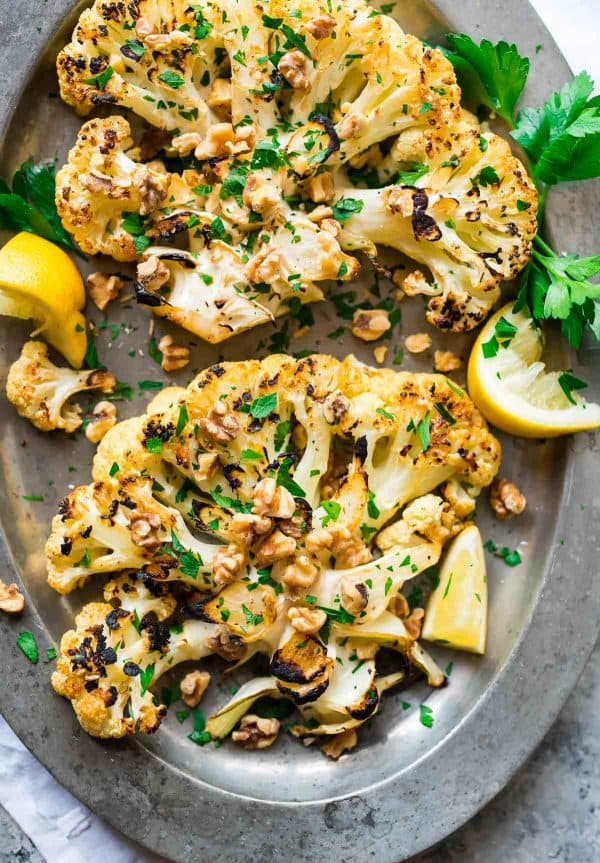 Image Courtesy Of Well Plated
If you love experimenting with cauliflower, you'll get a kick out of grilling it! For a fun recipe that you can easily create on a busy weeknight, try out this grilled steak recipe from Well Plated!
Grilled Bananas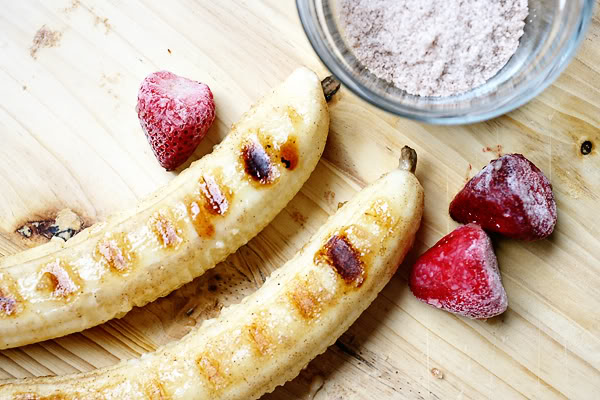 Looking for a dessert that fits your macros? Try grilled bananas! Cut your bananas lengthwise and grill them with the sliced side down for about 10 minutes or until the banana begins to caramelize and bubble. Top your bananas with cinnamon, greek yogurt, berries and maple syrup for a satisfying treat. For super simple clean up, we recommend lining the grill with tin foil or baking paper.
Grilled Zucchini
Image Courtesy of Damn Delicious
Get the most of your trip to the farmer's market with grilled zucchini. Zucchini is a durable vegetable that can hold up well on the grill. This summer vegetable is also packed with potassium, magnesium, Vitamin A and B! Start out with brushing your zucchini with olive oil, seasoning with salt, pepper, and your favorite herbs. If you want to add a little more zing to your plate, try out this grilled lemon garlic recipe from Damn Delicious.
Grilled Sweet Potatoes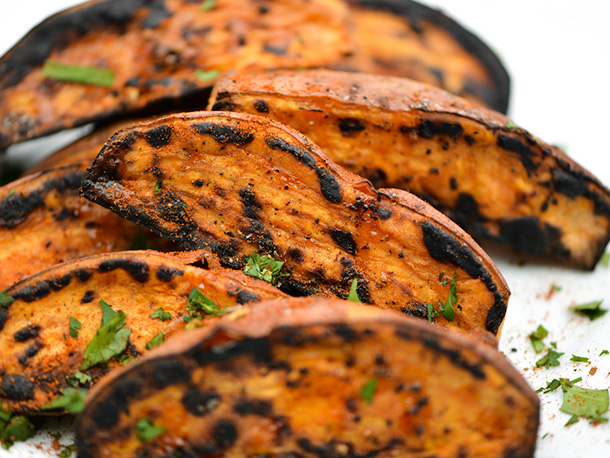 Image Courtesy Of Serious Eats
Whether you grill a whole potato in foil, slice pre-cooked wedges and finish them on the grill, or you slice up sweet potato rounds to place directly on the grill, grilling sweet potatoes adds variety to your favorite recipes. Have a craving for wedges? Try out this recipe from Serious Eats!
Grilled Artichoke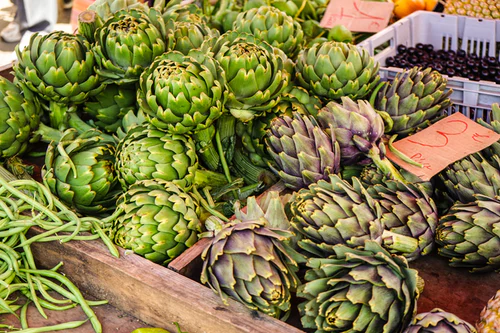 Artichokes are loaded with vitamin C, folate and they're super low in calories! When you toss it on the grill, you'll get added crunch and undeniable flavor. The trick to making perfect artichoke on the grill is to bring a deep pot of water to a boil. Trim the stems from the artichoke, slice them lengthwise and put them in the pot. Lower the temperature of the water and let the artichokes simmer for 15-20 minutes. Drain the artichokes. Once the artichokes have cooled, cut away the fuzzy parts around the heart and brush the cut side with olive oil. Grill the artichokes cut side down and cook for about 3 minutes to allow the leaves to absorb the smokey flavor!
Grilled Tofu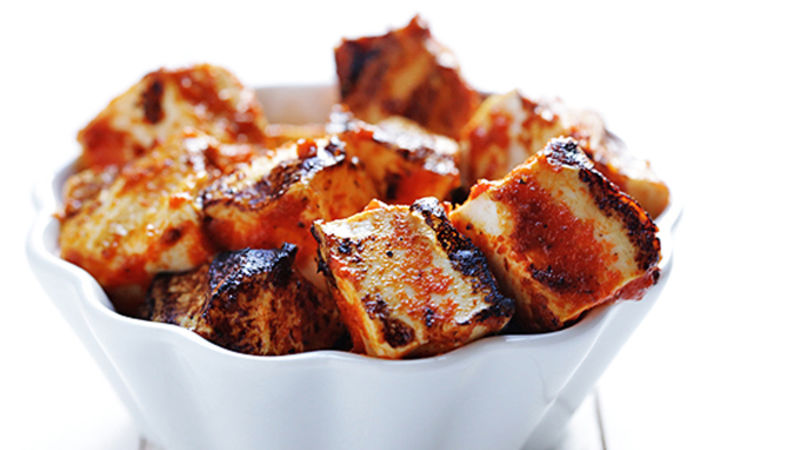 Image Courtesy Of Tablespoon
Meatless Mondays never tasted so good! Holley Grainger, M.S., R.D says, "Whether you're catering to a vegetarian/vegan audience or just looking for another protein option, firm or extra-firm tofu is an excellent choice because it's low in fat, high in protein, and really absorbs the flavor of a marinade." Tofu has a low fat content which makes it susceptible to sticking to the grill. Be sure to coat the tofu with oil first before grilling or line the grill with foil. For a spicy summer recipe, try this spicy sriracha tofu recipe from Tablespoon.
Grilled Stone Fruit (Nectarines, Peaches, Plums)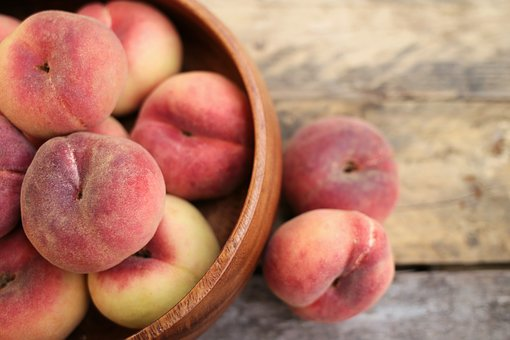 Peaches, nectarines and plums are the perfect summer fruits to fire up on the grill for a sweet breakfast, snack or dessert. Grill the fruit on low, indirect heat with the lid closed until they're soft. Top it off with honey, greek yogurt or nuts for a refreshing summer treat!
Grilled Pineapple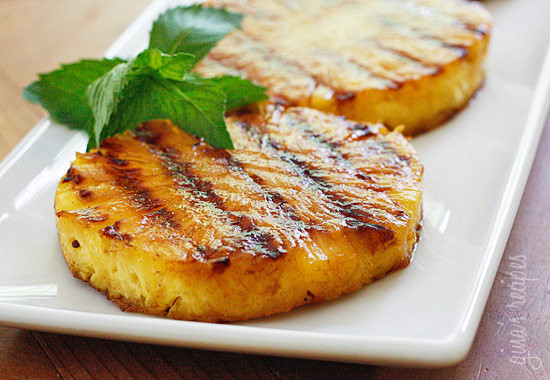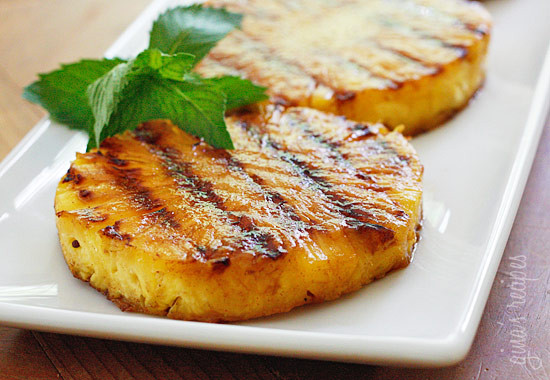 Image Courtesy Of Skinny Taste
Grilling pineapple is as easy as slicing it and tossing it on the grill! For a more festive recipe that is also super simple, check out this grilled pineapple recipe from Skinny Taste with lime and honey!