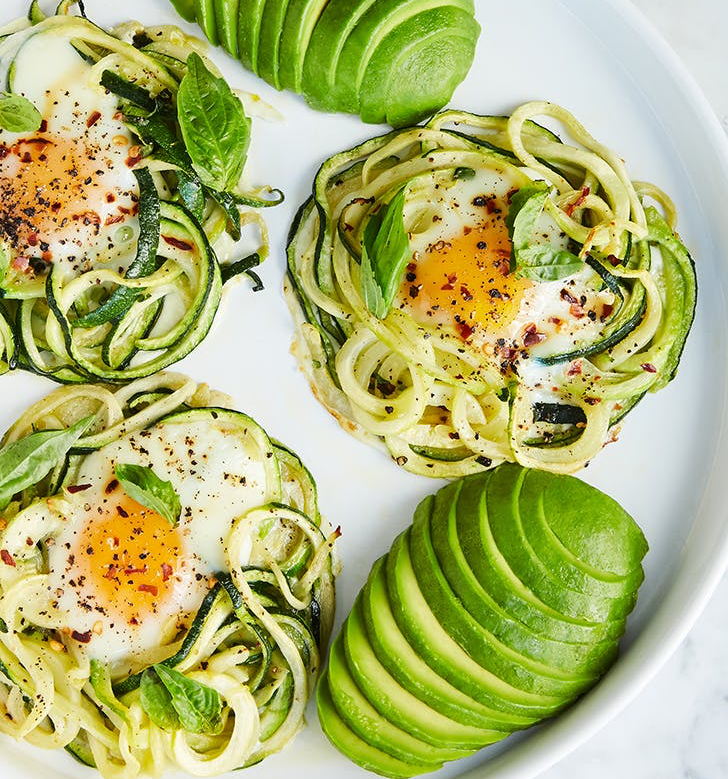 8 Delicious Breakfasts That Are On The Mediterranean Diet
Bored with your breakfast on the Mediterranean diet? We've found 8 mouthwatering recipes that will make breakfast fast, healthy and delicious!
Baked Eggs And Zoodles With Avocado
Image Courtesy Of Purewow
These egg nests are tasty, light and lean!
Get The Recipe Here
Instant Pot Yogurt
Image Courtesy Of Damn Delicious
Skip the grocery store and make your own homemade yogurt in an instant pot!
Get The Recipe Here
Egg and Quinoa Breakfast Muffins
Image Courtesy of Sweet Peas And Saffron 
This recipe is easy to meal prep and easy to customize. Swap out the cheese (for lower calories and less sodium) and add in more veggies to suit your needs.
Get The Recipe Here 
Savory Steel Cut Oatmeal
Image Courtesy Of Cookie + Kate
If you normally top your oatmeal with berries and cinnamon, switch your mornings up and try out a savory oatmeal with a fried egg, arugula, parmesan and black pepper!
Get The Recipe Here
Berry Chia Overnight Oats
Image Courtesy Of Pinch Of Yum 
Make a batch of these overnight oats so that you can grab them in a pinch when you're running late, or craving a mid-morning snack!
Get The Recipe Here 
Avocado Toast With Persimmon And Fennel
Image Courtesy Of Floating Kitchen
This recipe is anything but basic!
Get The Recipe Here
Green Smoothie With Apple And Avocado
Image courtesy of PureWow
Start your day off with a refreshing, nutritious green smoothie!
Get The Recipe Here 
Banana Mocha Overnight Oats
Image Courtesy Of The Full Helping
The Mediterranean diet has zero added sugar, however there are plenty of ways to enjoy a naturally sweet breakfast! Not only is this recipe Mediterranean diet approved, it's sweet and simple to prep!
Get The Recipe Here