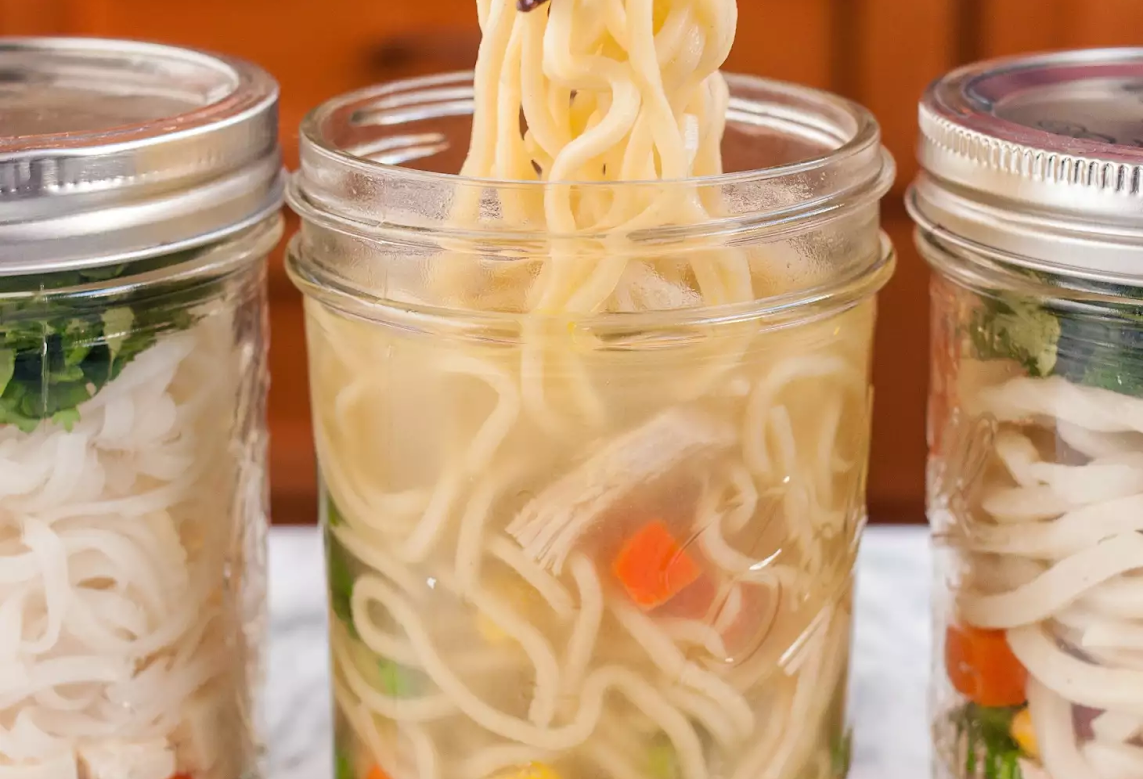 12 Meal Prepping Tips to Help You Meal Prep Like a Pro!
A major component to successful weight loss is meal prepping! Prepping your meals and ingredients ahead of time not only saves time, it helps you stay on track with your healthy eating and weight loss goals. From noodle cups to tasty desserts, we've got 12 great tips to help you meal prep healthy lunches, dinners, desserts and snacks like a total pro!
Freeze Almond Milk For Smoothies
Image Courtesy Of Rabbit Food For My Bunny Teeth
You're much more likely to stick to a morning or post-workout smoothie routine if you've got your ingredients prepped and ready to go! Freeze almond milk in an ice cube so that you'll always be ready for a creamy, cold smoothie! You can also do this with coconut water and soy milk!
Prep Protein Bites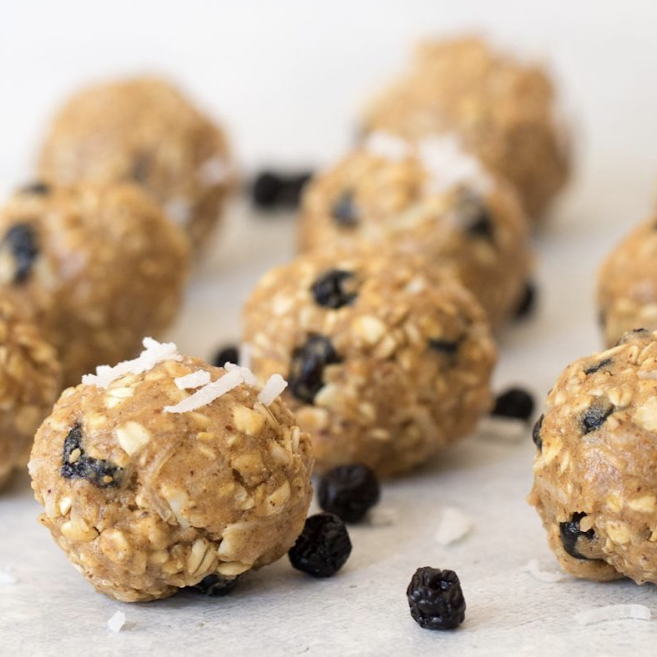 Image Courtesy Of @sixsistersstuff
Prep and portion protein bites to help you stay energized and fueled during the day!
Prep Sheet Pan Meals
Image Courtesy Of @mealpreponfleek
Sheet pan meals are a quick and easy way to create lunches and dinners throughout the week! You can also create uncooked sheet pans meals that you can store in the fridge for those days when you're just too exhausted to stand over a stove.
Prep Crisp Salads For The Week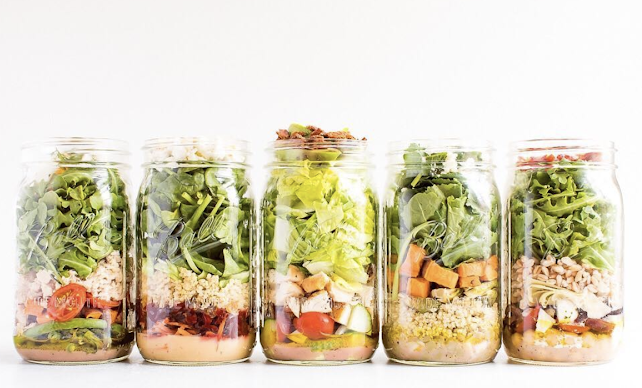 Image Courtesy Of @eatingbirdfood
There's no need to chop up a salad every day for lunch or dinner! Meal prep salads all week to make lunch and dinner a breeze!
Pre-Slice Your Veggies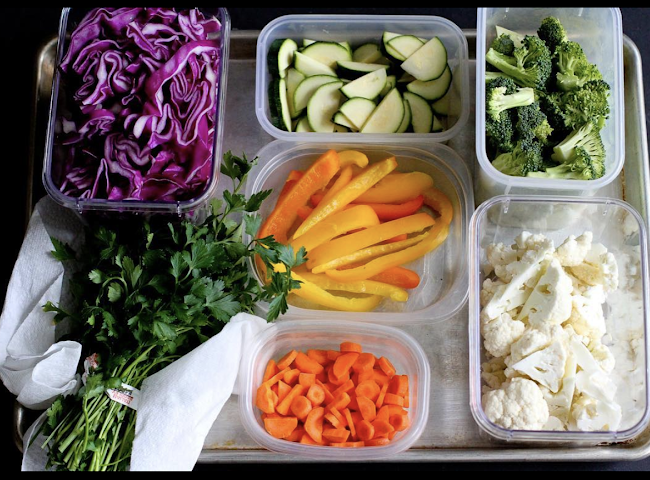 Image Courtesy Of @appel_nutrition
You'll never follow through with your meals if you don't pre-cut your veggies ahead of time. Chop up all of the veggies that you'll need for the recipes you're making all week, and you'll never have a reason to skip out on cooking!
Meal Prep Dessert
Image Courtesy Of Just Bright Ideas
If you know you have a sweet tooth, it's a good idea to prep your desserts, in bite sized portions. Having tiny portions of yummy desserts on hand will help satisfy your cravings – but you'll never over indulge! A batch of these flourless peanut butter oatmeal bars are easy to grab when you're looking for something sweet!
Prep And Portion Your Snacks
Image Courtesy Of Sweet Peas And Saffron
Chips and crackers are easy to grab and go when we're hungry, but when you portion and pack healthy snacks for the week, you can easily grab those too! 
Make instant DIY Soup Cups
Image Courtesy Of @thekitchn
Prep these DIY instant noodle cups for a healthy and hearty lunch or dinner! Check out these amazing tips for creating your own variety of noodle cups!
Prep A Week Of Buddha Bowls
Image Courtesy Of Kay Nutrition
If it's too chilly for salads, prep a week of buddha bowls! It only takes an hour to prep quinoa, kale, chickpeas, sweet potatoes, tofu, steamed broccoli and cauliflower. Drizzle a homemade peanut sauce on top, sit back and enjoy!
Cook A Ton Of Sweet Potatoes
Image Courtesy Of NY Times Cooking
Simplify your week by having lots of cooked sweet potatoes on hand. Add them to your meals, salads and tasty buddha bowls!
Marinate Tofu
Image Courtesy Of Epicurious
Keep marinated tofu on hand to add to soups and salads! You can also marinate tempeh, chicken and chickpeas ahead of time to create tasty meals from leftovers or extra ingredients!
Make A Banana Bread For Breakfast
Image Courtesy Of Amy's Healthy Baking
Bake a loaf of banana bread at the start of the week, and you'll have an easy breakfast that you can grab and take on the go!